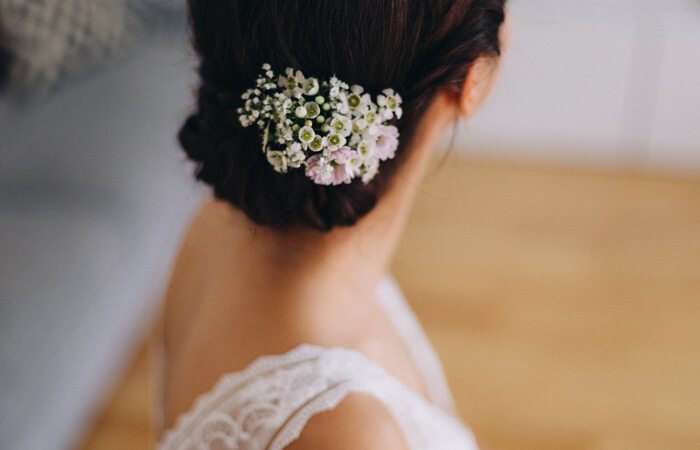 In 2018 I started to provide not only my own customers, but also other interested parties with unlimited information, tips and experiences about the popular and often completely misjudged topic of flower hair accessories on my blog.
The hype about real flowers as hair decoration for the wedding day is unbroken even after years. But what I personally think is a total pity is that there is hardly any information about what is possible with fresh flowers and what is not. Yes, there are definitely limits! But apparently this is a taboo subject, which is not often spoken about…
Here i would like to help and provide a more realistic picture. My comments are divided into two blogposts, which you should read both. Both blogposts are filled with helpful tips & styling examples and I revised them in early 2020. So it's worth a visit! Here you can find the updated blogposts:
Overview
---
Fresh flowers as hair accessory:
Part 1: Applications
Part 2: Flower selection, durability and alternatives
---
Passing on and sharing is desired. I will be happy if I can help with this.