Daniela M. Weise – Make Up Artist, Hairstylist & Bridal Stylist,
Bridal Jewelry Designer & Business Coach for Creative People

HOME | ABOUT ME | BRIDAL STYLING | BRIDAL HAIR JEWELRY | SHOP | TIPS | CONTACT
---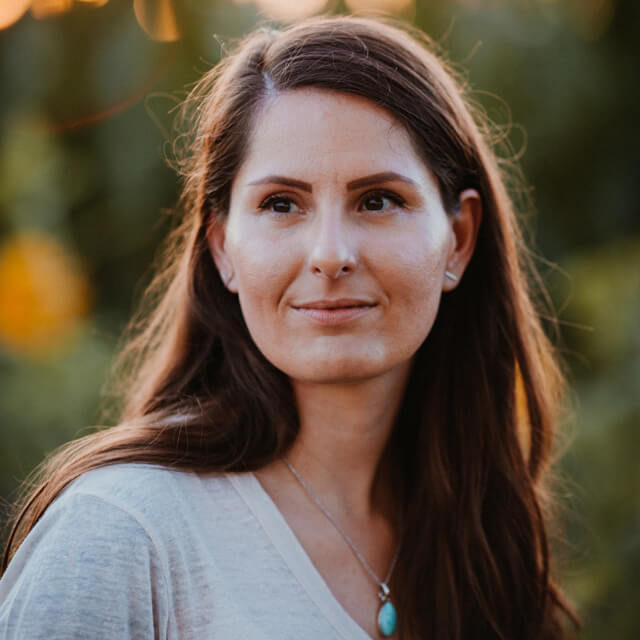 Hello, it's nice that you are here!
I am Daniela M. Weise, Make Up Artist & Hairstylist from Munich-East, specialized in natural & romantic bridal stylings.
In the 150 bridal stylings and 50 photo shootings I did, I was able to gain a lot of valuable experience. As a bridal stylist, I am happy to pass on inspiration, tips and best practices to future brides & bridal stylists and I am committed to a more realistic and transparent bridal styling scene.
No matter if you are new to the dream of becoming a Make Up Artist, Hairstylist or Bridal Stylist or if you have been working for a while, I can support you as a business coach.
FLEUR BLEUE DESIGN
bridal hair jewelry by Daniela M. Weise
---
FLEUR BLEUE DESIGN was created during my work as a bridal stylist and is my label for handmade feminine bridal jewelry.
I love to create accessories for feminine bridal hairstyles – a fine detail for your personal dream styling and a lasting piece of memory.
For me it's important to offer a pretty alternative to fresh flower hair accessories. Real flowers have their incomparable charm, but are not always the best choice as hair decoration. Be sure to read my blog posts filled with tips!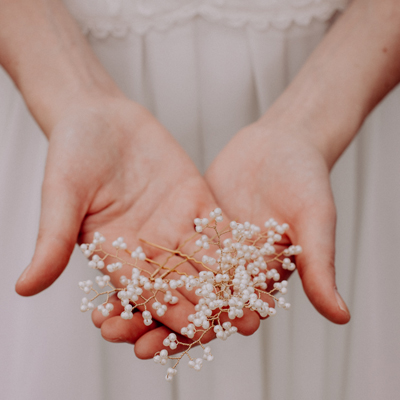 Since 2014 I have been creating feminine jewelry for FLEUR BLEUE DESIGN.
In addition to my creativity and longtime passion for pearls, I also use my knowledge as a bridal stylist. I create handmade bridal hair jewelry from precious or modern materials – also with handmade silk flowers. Many pieces of jewelry are already available as coordinated bridal hair jewelry sets.
Bestseller
Tips about bridal styling & hair accessories
---
With future brides and bridal stylists I share tips & experiences around the topic of bridal styling & wedding accessories. I also consciously deal with possible stumbling blocks.
Please share and tell others!
New on the german blog
---
Bridal styling inspiration & tips from Daniela M. Weise: Instagram
---
Visit the
Instagram-Feed of Daniela M. Weise and FLEUR BLEUE DESIGN
for styling ideas, news & behind the scenes..
#danielamweise | #fleurbleuedesign