2012
A childhood dream come true
With the training and subsequent work as a make-up artist, a childhood dream comes true for me.
It has become not only more colorful, but also more fulfilling.🙂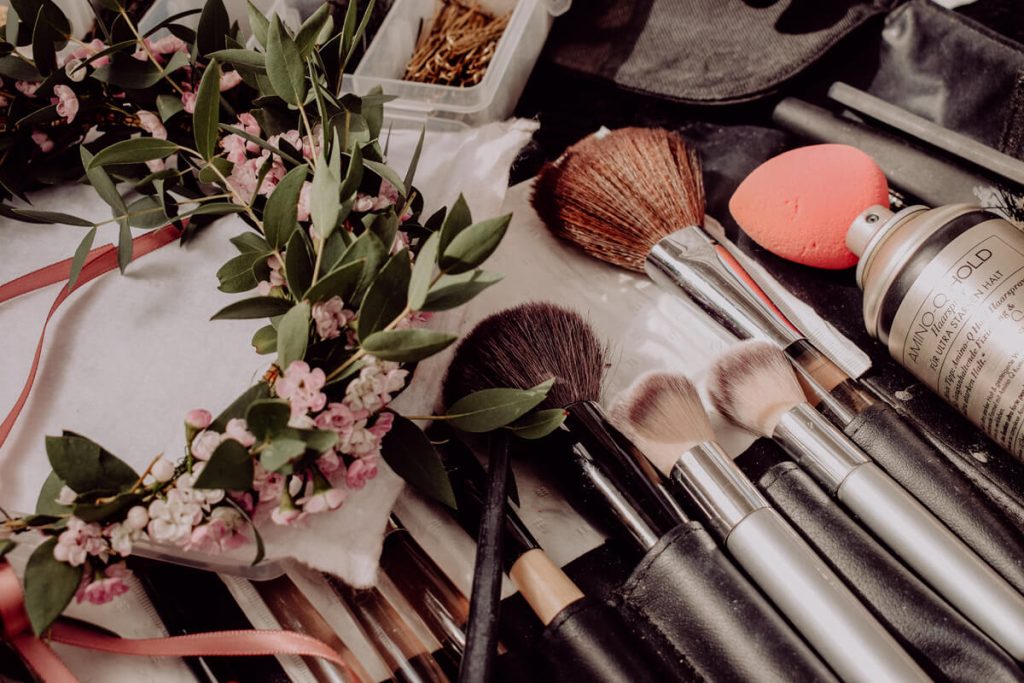 Make Up – my first great passion
As a Make Up Artist for Bobbi Brown (Estèe Lauder Companies) at Oberpollinger, I deepened my knowledge on the subject of natural but expressive make-up.
For 1.5 years I have made up countless ladies, make-up consultations and make-up lessons for a wide variety of types.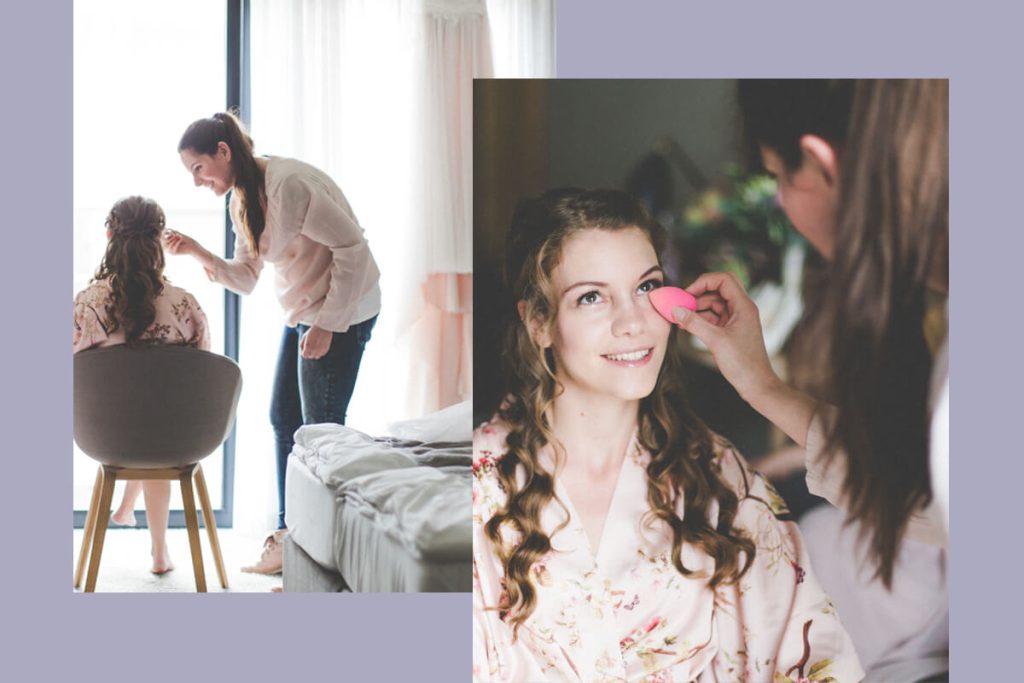 Bride: Dana | Photo: dreampics | Make Up & Hairstyling: Daniela M. Weise
Bridal styling: bridal make up & bridal hairstyles
Already in 2012 in the makeup school, it was clear to me "I want to do bridal makeup & bridal hairstyles". At that time, the term "bridal styling" was not really known and the offer was very manageable.
Starting with the wedding season 2014, I made a name for myself as a bridal stylist, put the focus on natural romantic bridal stylings and got many more requests than I could have ever accepted.
Until 2019 I had the great luck and pleasure to take over 150 bridal stylings and numerous stylings of the wedding guests in and around Munich. Since the beginning of 2020, I no longer take on bridal stylings.
Read my letter with my favorite moments
Bride: Tereza | Photo: Markus Brönner | Make Up & Hairstyling: Daniela M. Weise | Bridal Jewelry: FLEUR BLEUE DESIGN
FLEUR BLEUE DESIGN
Jewelry by Daniela M. Weise
is my jewelry label and was created in 2014. The roots go back decades and lie in my hobby as a teenager.
To the full story
The focus is on romantic, feminine accessories and concentrates on bridal jewelry, bridal hair jewelry and selected gemstone jewelry..
All my jewelry is designed by me and handmade. Consciously, I offer only small series, with each accessory being a unique piece.