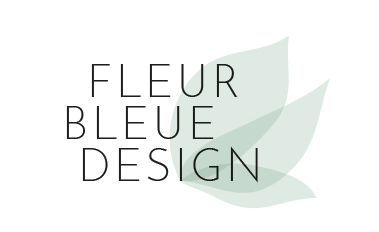 FLEUR BLEUE DESIGN
by Daniela M. Weise
feminine, filigree & floral
FLEUR BLEUE DESIGN has been around since 2014 and was created during my work as a bridal stylist.
The accessories are elegant, romantic or even modern with clean chic and a modern twist. You can read more about the story behind FLEUR BLEUE DESIGN below.
Real bridal styling using
bridal hair accessories from FLEUR BLEUE DESIGN
The short story
With over 150 bridal stylings, I can look back on many beautiful moments.
But unfortunately, often the hair accessories brought by the bride couldn't convince me in the most cases as a hairstylist.
Many were difficult or almost impossible to attach, too heavy, poorly made, cheap material was used, totally overloaded in the hairstyle to name just a few points …
I quickly realized that I would like to offer my own hair accessories.
Fortunately, I've been creative with beads for a long time and can combine that with my professional experience as a bridal stylist.
I love to make bridal hair jewelry (Shop / Etsy) for romantic, playful or classic-elegant bridal hairstyles. I use precious as well as modern materials and like to use my silk flowers.
A fine detail and often the final touch for your personal dream styling and a very special memento that remains.
The whole story

Would you like to learn more about the creation of FLEUR BLEUE DESIGN?
Bridal Styling Tips
on the FLEUR BLEUE DESIGN Blog
Feel free to browse through my blogposts. There you will find bridal styling inspiration as well as various tips.
Real flowers as hair jewelry?
In many of my jewelry pieces I use flowers or floral elements. They are not only pretty, but also an alternative to real flowers as hair decoration.
Why?
Fresh flowers are popular as hair accessories for brides, but in my experience they are often not the best choice. The selection of suitable blooms is manageable. If you're interested in the topic, feel free to read my blogpost with many tips!
Veil & hair accessories
According to my philosophy, the used hair accessories should be a detail or highlight in the bridal hairstyle, without overlaying the hairstyle and complete the styling of the bride.
To me it is not "hair accessories or veil", because in my experience, usually both can be very nicely combined with each other or used one after the other.
Find inspiration in my styling examples.
Highlights in the Shop
Visit the shops of FLEUR BLEUE DESIGN!
Hair jewelry (Shop / Etsy) – Bracelets (Shop / Etsy), Earrings (Shop / Etsy) & Necklaces (Shop / Etsy) – Pins (Shop / Etsy)
DIY Instructions (Shop / Etsy) – Sale – Gift Cards
I'm looking forward to your visit.